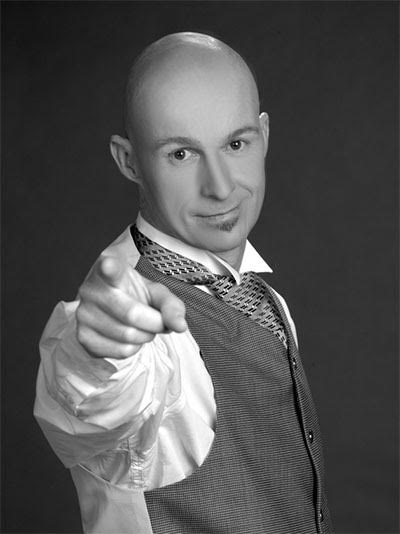 Peter May Creator and Design
Peter May has over twenty years' experience in performing, producing and consulting on shows throughout the world.
May uses innovative illusions to take magic beyond routine stage work, and his props shine with professionalism.
May has been a designer of illusions since 1993 and has an ability to create new ideas to amaze audiences and magicians alike.
After many years of performing around the world, Peter has teamed up with renowned illusion builder Chris Murphy to produce exciting illusions for professional magicians.

Chris Murphy Design and Fabrication
Illusion builder Chris Murphy has 25 years of experience in the design and fabrication of stage illusions and is known for his quality products and clever design features.
Chris' creations have been used by top magicians across the globe, in locations as diverse as Australia, the Caribbean, Las Vegas, Korea, Singapore and Italy.
Chris is highly skilled in the construction of large illusions using a diversity of materials and techniques and is also a designer of magic, with his knowledge of fabrication methods supporting his ability to create innovative magic effects.
His illusions are known for practicality and durability as well as for his use of state of the art illusion building approach to ensure that they are deceptive to the most astute of audiences. Chris is also a writer and inventor, currently finishing a ground-breaking book of original stage illusions to be released to the magic industry in 2016.

The view from the audience:
The audience sees a small cabinet on a low table.  The magician chooses a child from the audience and helps the child lie down in the cabinet; the child's head and feet remain visible at all times.  Once the top doors of the box are closed, the child's hands emerge through the top of the box.  The magician then takes two large blades and pushes them into the center of the cabinet, cutting the child up!  Then, the middle of the cabinet is pulled apart and completely removed from the table, and the audience can see all the way through!  The child's middle has vanished!  The cabinet is put back together, the blades are removed, and the child emerges all back in one piece.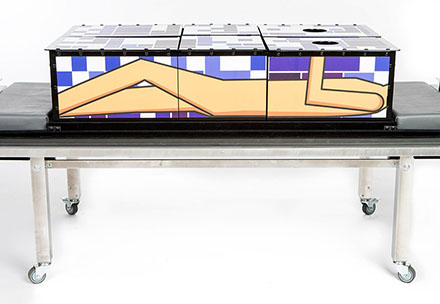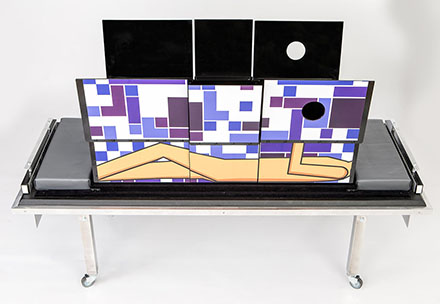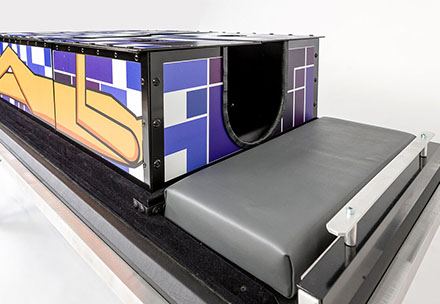 About Slice of Magic:
Slice of Magic is the perfect illusion for performers working the family show market.  The child is chosen straight from the audience with no set-up prior and will have no real sense of what's happening to them, but the memory will last a lifetime for the child and their friends and family.  Slice of Magic can be performed with no angle restrictions and in any lighting.  The illusion packs small in one case and can easily be set up in only a few minutes. 
easy assembly, no special tools required
sturdy, light-weight, professional construction in top quality plywood and aluminium with quality, durable, finishes
perform up close, surrounded, on a stage or at eye level, no special backdrops or costumes required
the illusion can be spun around to show every angle at anytime.
learn from Peter's many years of presenting this illusion in real-world conditions.
custom design options available
transport options include custom-built road case or crate
Packing and transport options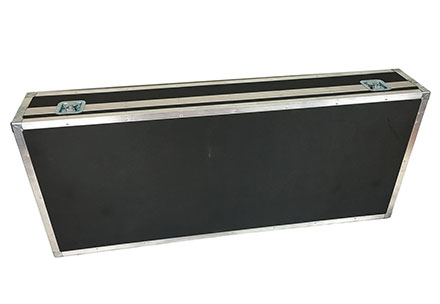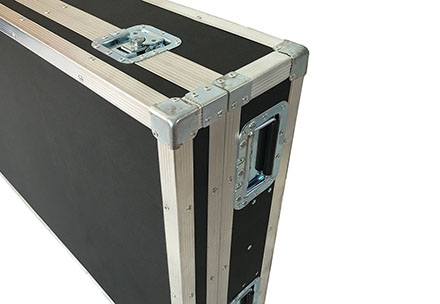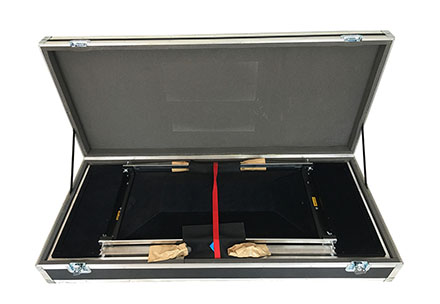 Slice of Magic packs into just one case and is quick and simple to put together, with no special tools required.
We recommend that you also purchase a custom ATA style case for your Slice of Magic. We can also supply an economical custom built heavy duty plywood crate suitable for transporting your prop between shows. If you don't want a crate or case to transport your prop, Slice of Magic can be supplied in a low-cost crate, to protect it during shipping from us to you.